Partner of 2016 Paralymic Games China Delegation
15-01-2021
Dayang Medical supplys most professional medical rehabilitation equipments and most advanced sport wheelchairs for chinese athletes during the 15th Paralympic Games in Rio of Brazil from Sep 7th to 18th 2016.
As the partner of 2016 Paralympic Games China Delegation, meanwhile, Dayang Medical is also the partner and supplier of medical rehabilitation equipments & wheelchair of China Sports Management Center for the disabled.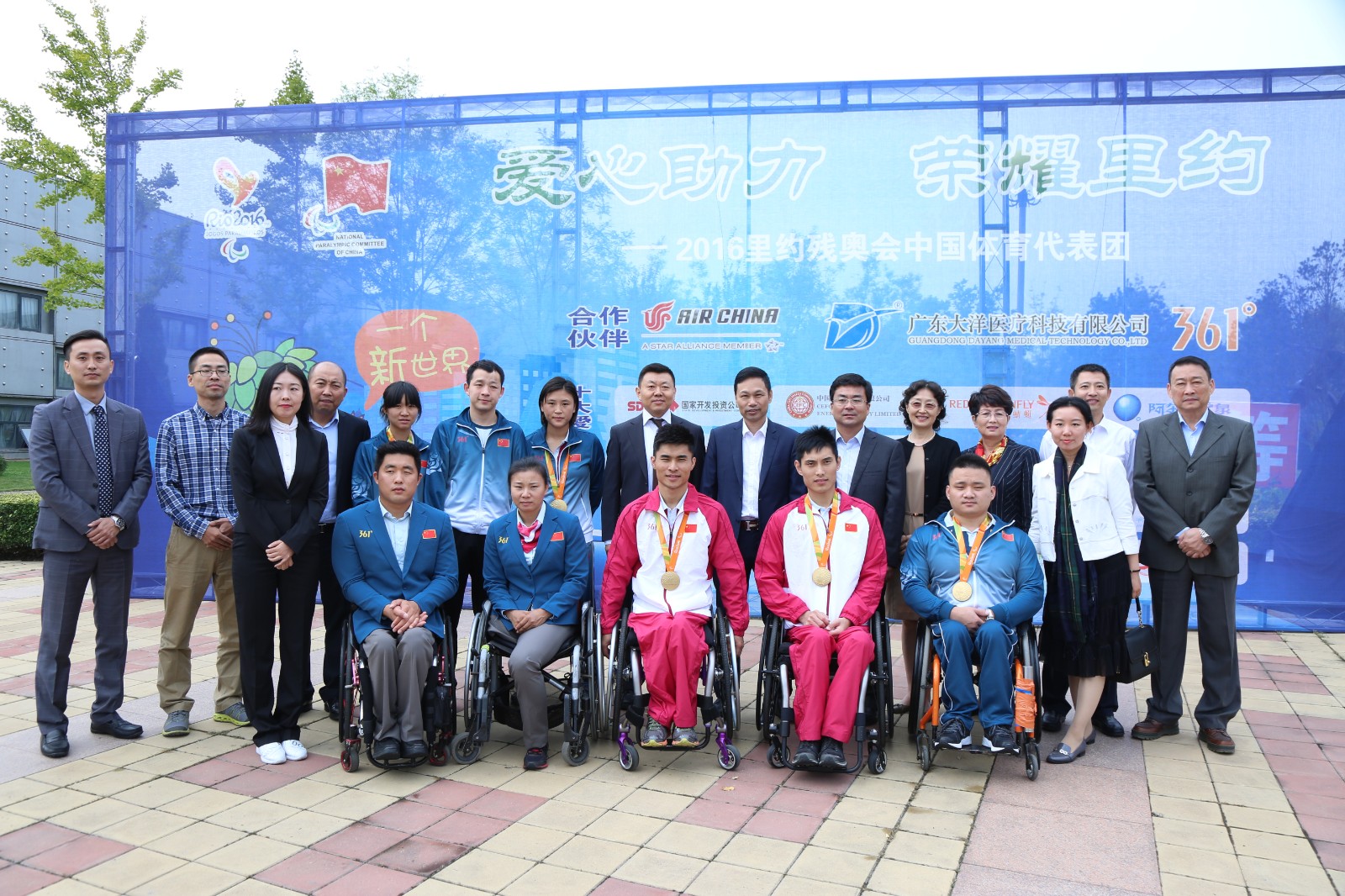 On September 21st 2016, with the invitation of the Chinese delegation of the Rio Paralympic Games, Mr.Huang, Chairman of Dayang Medical, led a team to Beijing to gather with the Chinese Paralympic champions who returned triumphantly from the Rio Paralympic Games in the Great Hall of the People to celebrate their success.
During the Paralympics, Dayang Medical provided a batch of the most advanced sports wheelchairs and rehabilitation equipment for the Chinese Paralympic athletes, helping the Paralympic athletes to realize their dreams in Rio, and making a contribution to ensure that the Chinese Army Corps achieves its historical success in Rio. Has made his own contribution.
As early as the beginning of this year, Dayang Medical Technology began to proactively contact the China Disabled Sports Management Center, and in early August formally became a partner of the Chinese delegation to the Rio Paralympic Games, a supplier of rehabilitation equipment and sports wheelchairs, and is the only domestic company that has won China A medical device sponsor company with the right to sponsor the Paralympic team. Later, Dayang Medical held a press conference of "Dayang Hearts Helping the Olympics" in Foshan, Guangdong, and publicly expressed its vision to promote the national medical device brand to the world.