Dayang Medical Donated Wheelchair to Elderly in Guangxi Province
05-01-2021
The reception ceremony for the wheelchair donation of Guangdong Dayang Technology Co., Ltd. hosted by the Teng County Civil Affairs Bureau was successfully held On Sep 27 2019. On the Guangxi News Channel "Bagui New Style", Dayang Medical Chairman Huang Zehui and Sales Director Xu Yiquan talked about Dayang Medical's future development plan and practicing public welfare and contributing to the society is Dayang Medical's social responsibility.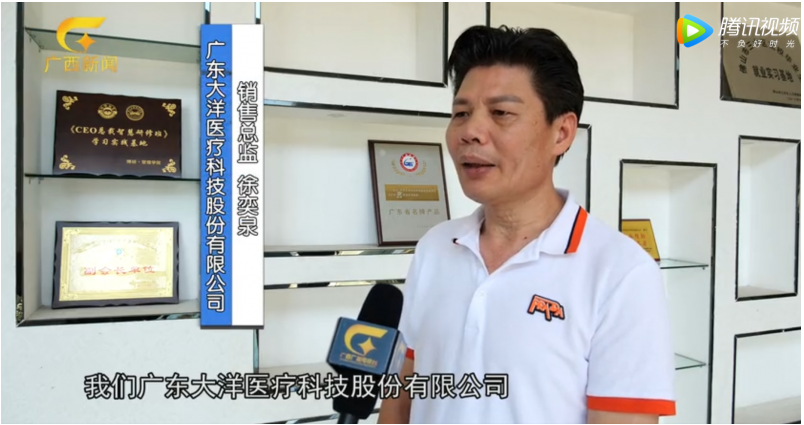 Dayang Medical is located in Foshan City in the Pearl River Delta. It is a professional manufacturer of rehabilitation products and nursing bed series products. Since the beginning of this year, Dayang Medical has joined hands with Fuji country Fupeng Social Work Office to strive for the cause of the disabled in Guangxi with its own professional capabilities. Its high-quality products are well accpted and praised by society.
Practicing public welfare and contributing to the society is the social responsibility of Dayang Medical, helping people in need and changing their living conditions. Dayang Medical actively participate in public welfare activities and contribute to the society and health.