Dayang Charity Travel
05-01-2021
From October 30 to November 3, 2020,Guangdong Dayang Medical Technology Co., Ltd. (hereinafter referred to as Dayang Medical) and Foshan Dahao Medical Technology Co., Ltd. (hereinafter referred to as Dahao Medical) arranged a meeting Different from usual tourist activities.
The theme of this travel is: Inheriting the Red Spirit, Charity Enters Guangxi. It is not only a learning journey, but also a public welfare journey. The learning journey is embodied in the visits: the exhibition hall of the historical facts of the Xinxu Suppression War, the Xinxu Suppression War of the Xiangjiang Battle, Jiuhaijing Red Army Memorial Park, and the Red Army Long March Xiangjiang Battle Memorial Hall.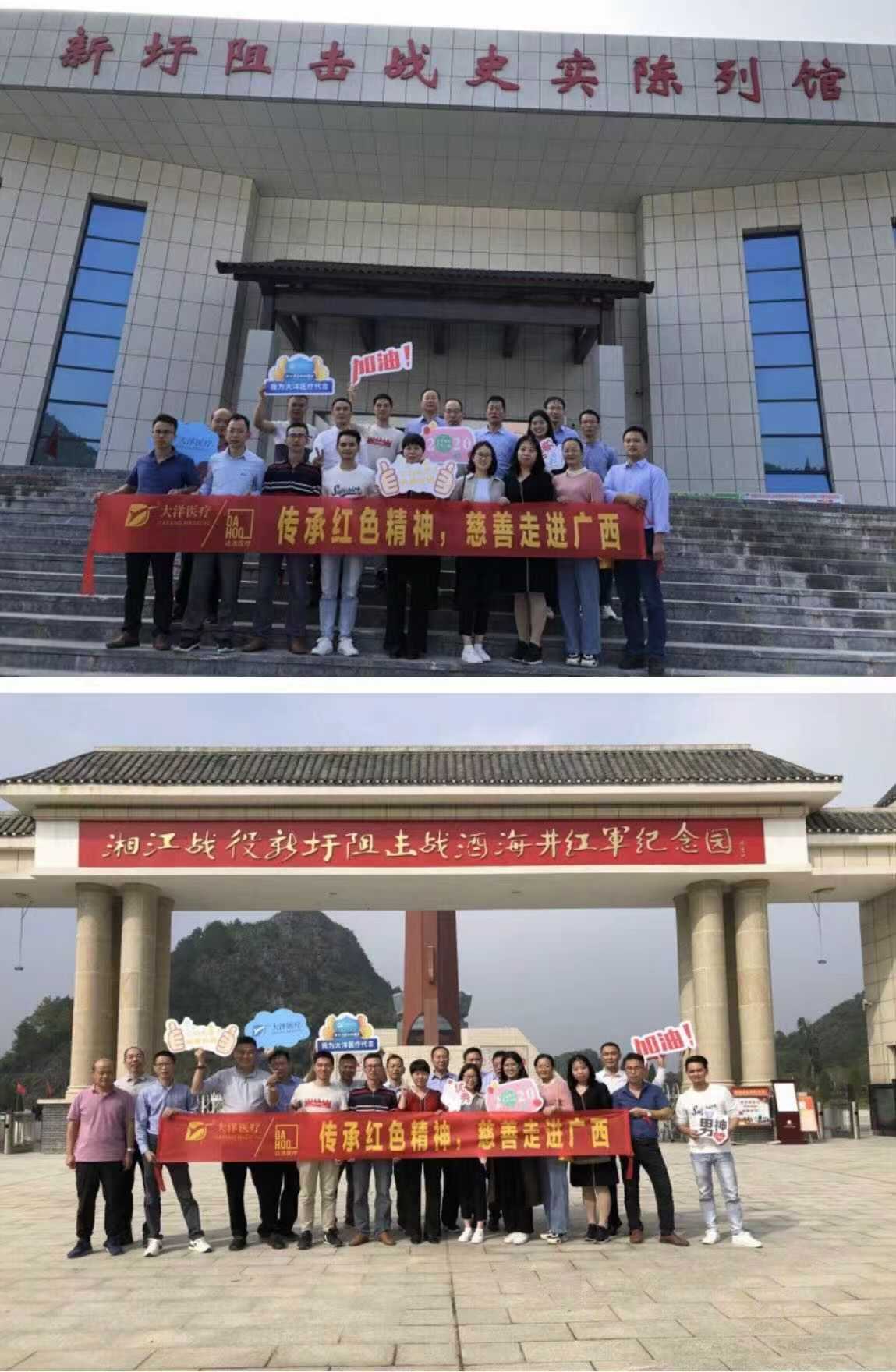 The charity trip was embodied in condolences to representatives of the disabled in Guanyang, Quanzhou and Longsheng counties in Guangxi Province.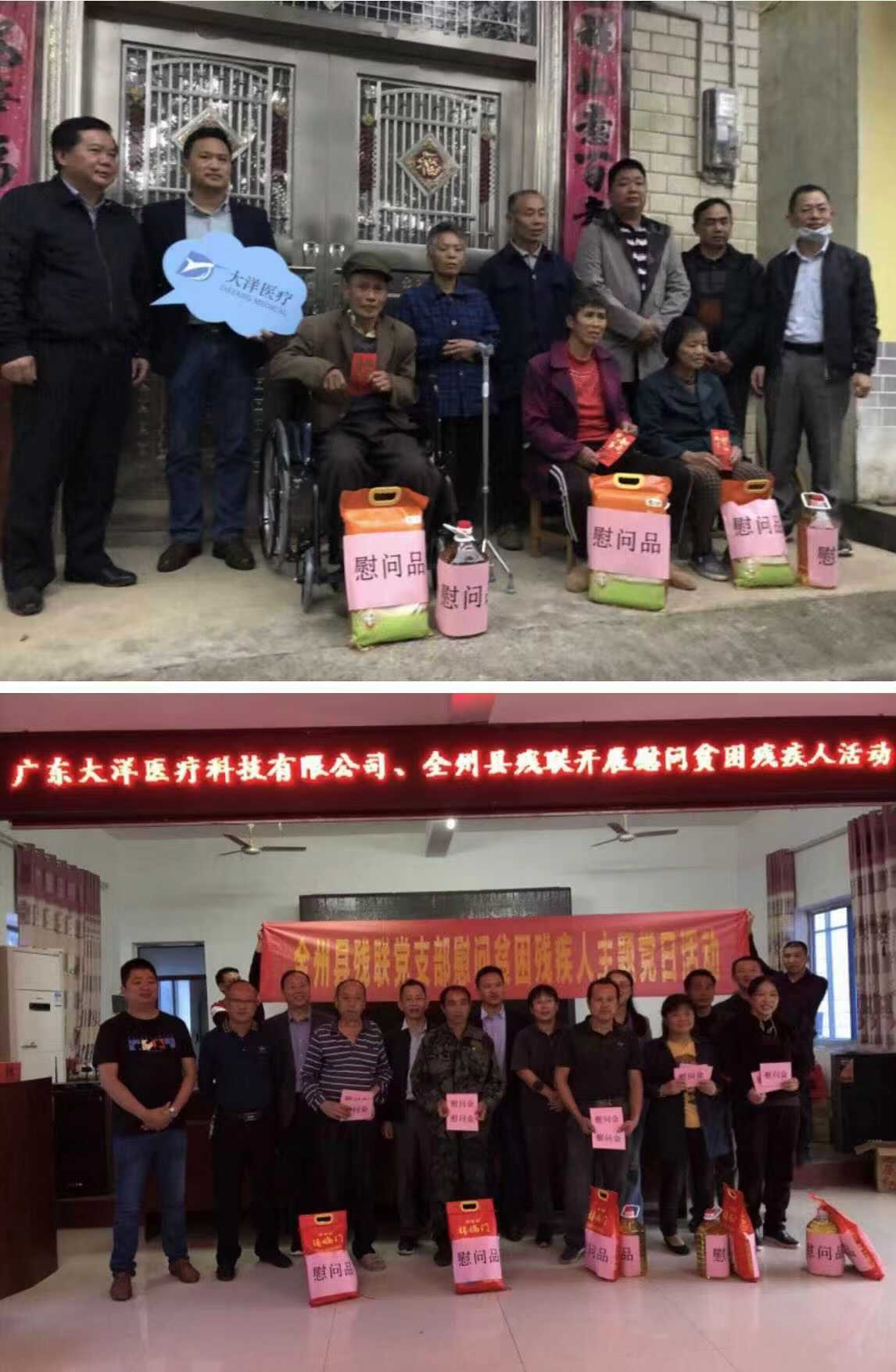 Dayang Medical and Dahao Medical have integrated public welfare activities into their corporate culture, never forgetting their original intentions and giving back to the society with practical actions. I believe that as long as we all join hands, we can jointly create a harmonious, civilized, and warm society that cares for and helps each other.